Want to lower processing and assembly times within your business? Consider our custom packaging service. We pack the clamps that you purchase from us in the way that is most convenient for you. This not only lowers processing and assembly times, but also reduces packaging waste.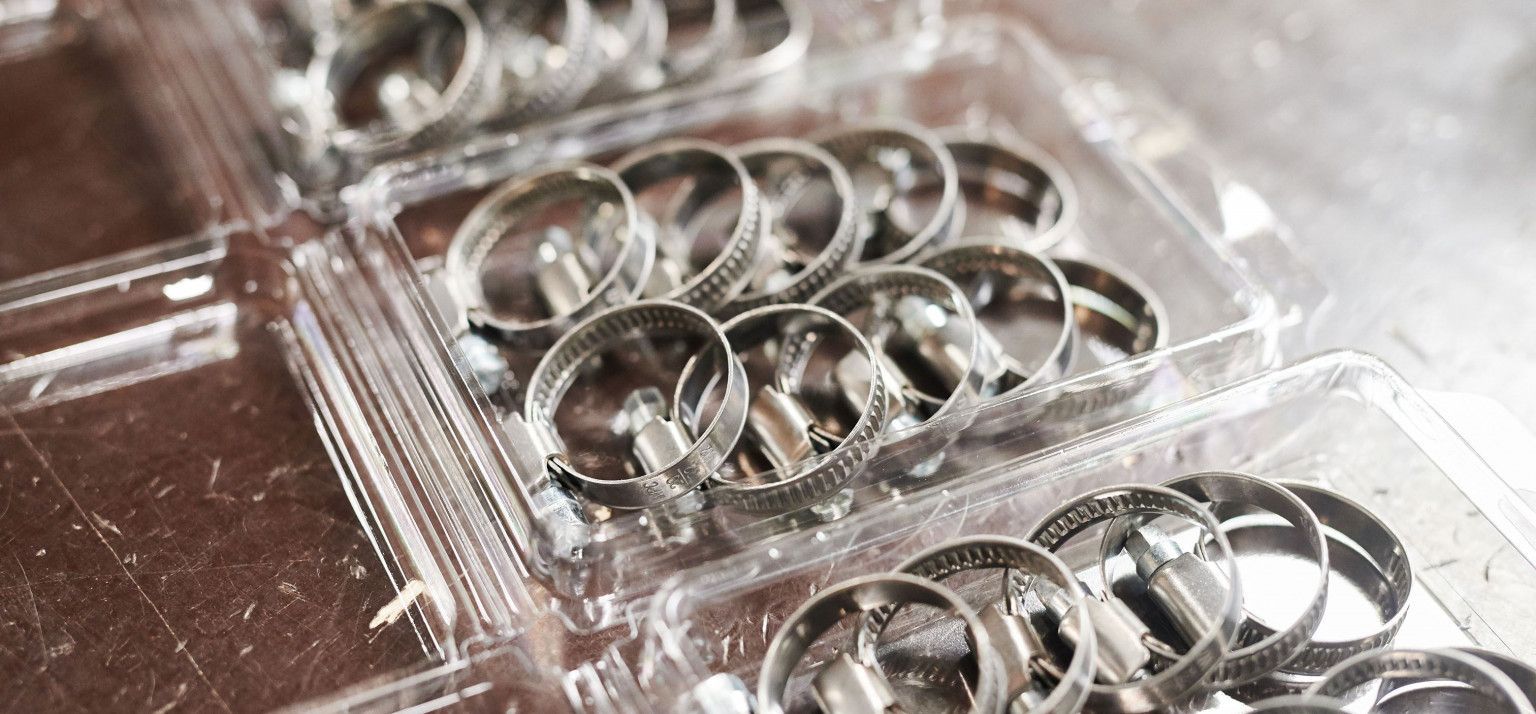 Custom packaging for OEM's
Do you need specific quantities on your production line? Does station 23 need 4 clamps per assembly, but station 35 needs 12 clamps per assembly and in different sizes? Allow us to handle all of this for you beforehand. Is your logistics partner already swamped with work? We may be able to support them with pre-packaging. Anything is possible: just give us the details and we will tell you more about our services.
Custom packaging for resellers
Do you want to highlight your own brand or feature the Tridon® brand? Do you need small retail packaging, ready for your customers, or assortments ready to offer your distribution partner? We offer a range of possibilities, simply contact us for the details.